Advanced Dental Technology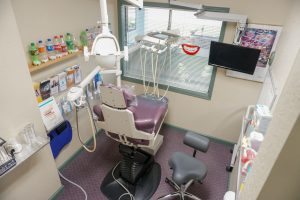 At Premier Dental & Oral Health Group, we strive to use the best quality materials and most up to date dental methods to treat our patients. Our efforts to keep up with the times while still "Going Green" and preserving the health and environment of ourselves and our patients include:
Safe removal of amalgam (silver) dental fillings, which require special disposal.
Using digital X-ray methods (since 2006), which reduces the amount of radiation exposure to our patients by over 75% compared to older X-ray methods.
Participating in the image gently campaign through The Alliance for Radiation Safety in Pediatric Imaging.
Checking for cavities with the DIAGNOdent Laser Caries Detection Pen, which promotes the earliest detection and enables us to better protect and preserve your tooth structure through more minimally invasive dental treatment.
Screening for signs of gum disease and oral cancer with VELscope in attempt to catch them early, while they're still easy to treat.
Taking intra-oral photographs for case presentation to patients as well as insurance companies.
Utilizing paperless office practices, from computerized patient records to office iPads for patient paperwork updates.
A smartphone mobile app for our office. Download it for free today.