Cosmetic Dentist in Lake Ozark, MO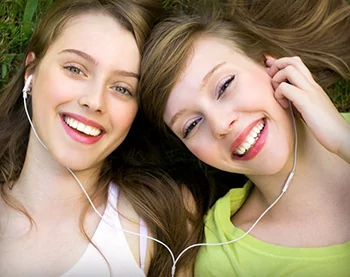 Cosmetic dentistry (also known as aesthetic dentistry) is dentistry focused on the general appearance of your teeth. Our cosmetic dentist in Lake Ozark is here to help get your smile to look beautiful by providing teeth whitening, aligning, and more.
Call 573-365-0220 Now To Learn More!
Benefits of Aesthetic Dentistry
Aesthetic dentistry has a number of benefits, in addition to improving the overall look of your smile, such as:
Get a More Youthful Appearance – Yellowed, discolored teeth can make you look older. When we address discoloration and other aesthetic issues, we can help you stay young!
Improve Your Self-Esteem – If your teeth don't look their best, you may not be confident about your smile. We can boost your self-confidence and self-esteem with our cosmetic treatments.
Enhance Your Career – If you are embarrassed about your smile, you may smile less often and hold yourself back. The confidence that often comes with improving the look of your smile may mean you'll put yourself out there more, which can improve your career.
Achieve Long-Lasting Effects – Many cosmetic procedures can last ten years or more.
Prevent Future Damage – Cosmetic procedures like bonding or veneers can help prevent future dental damage.
"Thank you for your professionalism and courtesy. You should be proud of your work for perfection and your bedside manner is noticed and appreciated." ~ Gerri H.

Cosmetic Dentistry Services near Camdenton, MO
There are many services that fall under cosmetic dentistry. Here are a few:

Dr. Ron Massie, DDS, MAGD, has many years of practical cosmetic dentistry experience and knowledge to help you reach your dental goals. At Premier Dental & Oral Health Group, we prioritize your needs. We offer cosmetic dentistry services to patients in Lake Ozark, Camdenton, Osage Beach, and the surrounding areas.
Let us use our knowledge and experience to help give you a smile makeover. Call for an appointment today!
Related Content