Invisalign® Clear Braces in Lake Ozark, MO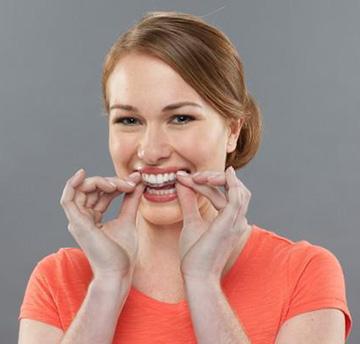 Invisalign Clear braces are invisible braces (or aligners) made from a patented clear plastic. Invisalign is an alternative to traditional metal braces and can help give you the straight teeth you've been dreaming about.
Call us about Invisalign in Lake Ozark, MO. Located near Osage Beach and Camdenton, MO.
Call 573-365-0220 Now To Learn More!
Common Questions about Invisalign Invisible Braces
Why Do I Need Invisible Braces?
Straight, properly aligned teeth are not just a matter of looking your best; straight teeth are healthier teeth and straightening them can make a significant difference if you want a healthy mouth and to keep your teeth for life.
Healthier gums, improved hygiene, and decreased risk of abnormal wear and trauma are all advantages of having straight teeth.
The health of your mouth also increases your risk for systemic problems, such as heart disease, stroke, diabetes, adverse pregnancy outcomes, and respiratory diseases.

Does My Insurance Cover Invisalign Clear Braces?
Invisalign is often covered by orthodontic insurance and may cost about the same as traditional braces.
How Long Does Treatment Last?
Treatment time may be comparable to that of traditional braces. It varies, depending on your needs, but in some cases, Invisalign works in less than a year.
What is Invisalign Teen and How Does It Work?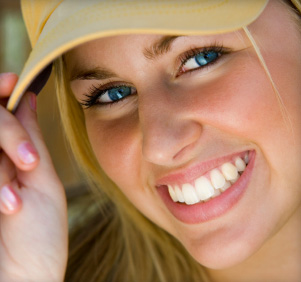 Invisalign Teen is like the regular Invisalign system, with a couple of notable exceptions. Invisalign Teen comes with a blue indicator that allows us to track your teens' compliance with the treatment.
We also know how easy it can be for teens to misplace invisible braces. Invisalign Teen offers up to six replacement aligners for free, for the life of the treatment.
When you get Invisalign Teen, we will provide you with all the information you will need regarding how we track compliance and the process for ordering replacement aligners.

Inquire about Invisalign in Lake Ozark today!
We are the only Invisalign dental office in the Lake Ozark area! We happily provide Invislaign treatment to patients from Lake Ozark, Osage Beach, Camdenton, and the neighboring communities. Come visit our office and begin your journey toward straighter teeth and a healthier-looking smile. Call for your appointment today!
Related Content