Root Canal In Lake Ozark, MO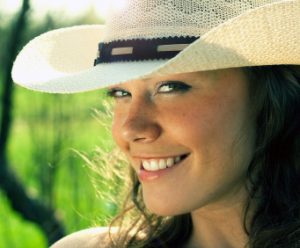 When the nerve in a tooth dies, usually from deep decay or trauma, the infected tissue must be removed by either extracting the tooth, or performing a root canal. A root canal consists of removing the tooth infection, and cleaning and filling the canal where the nerve was removed.
Therefore, if you have an infected (or abscessed) tooth, we perform root canal therapy. This is an endodontic procedure we at Premier Dental & Oral Health Group are equipped and experienced to perform.
I love how the team at Premier Dental are so caring, knowledgeable, and professional. They explain everything they are doing to put you at ease. They care about your whole health, not just your teeth. I had to have a root canal and it was virtually pain free! Amazing work Dr Massie and team! ~ Amanda W.
Does a Root Canal Hurt?
Root canal procedures have the reputation of being very unpleasant. However, most patients equate the procedure to having a filling placed.
The discomfort experienced from the swelling and infection leading up to a root canal is truly the most painful part, not the root canal procedure itself.
What if the Root Canal Doesn't Work?
In the rare event that root canal therapy fails, and the toothache and infection continues after treatment, an apicoectomy, or removal of the root tip and sealing of the root from further infection, may be required.
If left untreated, infected roots are particularly painful and can damage surrounding teeth, spread infection, and cause bone loss. Routine dental exams and having your tooth checked when it first begins to hurt can help you avoid these complications
Will I Need to be Referred to an Endodontist?
The great news is that Dr. Massie, DDS, MAGD, performs apicoectomies, as well as regular root canals. This means, in general, he doesn't need to refer you out to a specialist.
Why Should I Get a Root Canal?
There are several benefits to having a root canal performed. Here are a few:
Save Your Tooth – A root canal is performed to save your tooth. It is usually best to try to save your natural tooth.
Prevent Further Bone Loss – When you save your tooth, you can help prevent bone loss in your jaw, as well as crowding of your teeth.
Get Rid of Your Toothache – While you may experience momentary discomfort during and after the root canal, once the infection is out of your system, you'll likely notice a decrease in, or elimination of, your toothache.
Prevent Other Health Issues – A tooth infection can spread and cause serious health risks. Removing the tooth infection can help prevent it from spreading.
Bad news was my initial exam uncovered two back teeth that needed root canals. Good news was that I had Dr. Massie and his wonderful team do the work. Couldn't be happier with the result. Most importantly, they were timely and painless!!! He's got me as a patient for life. ~ Clif W.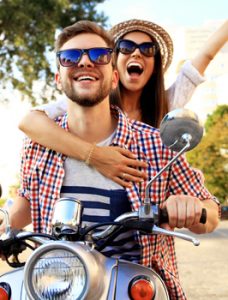 How Does a Root Canal Work in Lake Ozark?
When you come in for your appointment, Lake Ozark dentist, Dr. Massie, will examine your tooth for infection. If you need root canal therapy, we will provide you with all the information you will need to make your decision. Root canal therapy is performed in-office at our practice in Lake Ozark. Also serving Osage Beach and Camdenton, MO.
Take Charge of Your Dental Health!
At Premier Dental & Oral Health Group, we know how serious a toothache can be. We have years of training and experience. Whether you need root canal therapy or an apicoectomy, we are ready to help. Call for an appointment today!
Related Content