Brittany Lowary – Certified Dental Assistant, Expanded Function Dental Assistant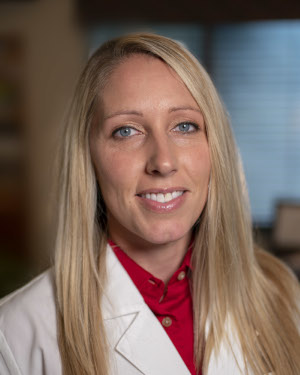 Brittany Lowary graduated from the Dental Assisting program at Vatterott Community College in 2001 with a Dental Assistant Degree. She received her State of Missouri Licenses with certification in several areas of expanded functions and has obtained her licenses to monitor sedation and nitrous oxide (laughing gas.) She has completed numerous hours of continuing education throughout her 20+ years of working in the dental field. She is the Lead Surgical Assistant and Co-Clinic Coordinator and has worked at Premier Dental & Oral Health Group for 15 years. She enjoys helping patients understand their dental needs and cares for them each like they are a part of her family.
Brittany is married and has a daughter that she enjoys spending family time with as well as a lot of animals and is a competitive barrel racer. She also trains and brokers horses for other owners.
brittany@thepremierdentalgroup.com
---
Geri Isom – Certified Dental Assistant, Expanded Function Dental Assistant-II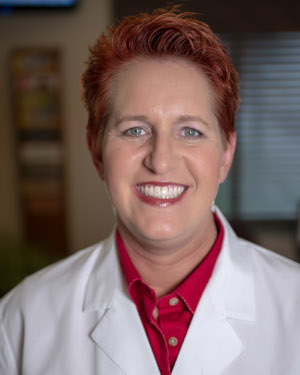 Geri was born in Jefferson City, MO but moved to Alabama at age seven. Shortly after her high school graduation, where she received academic and art honors and was recognized by Who's Who Among United States High School Students, she moved back to her roots in min-Missouri.
Upon her return, she enrolled in Nichols Career Center in Jefferson City to fulfill her desire to become a Dental Assistant, a decision that was made after she faced years of orthodontic challenges personally. Four months after receiving her diploma and her certification in Dental Assisting and a license to monitor laughing gas for patients, in the fall of 1990, she started working with Dr. Massie. She has continued her education with training in implants, CAD/CAM dentistry (CEREC) and full mouth reconstruction in smile designs. She is also licensed in the State of Missouri with the rare and prestigious Expanded Function Dental Assistant-II certification.
She has not only worked with outreach programs to improve dental health and awareness here in our local schools, but also in outlying areas of Jamaica and the Dominican Republic. In 2009, she was recognized by the international dental society, Crown Council, as the Dental Assistant of the Year. She works hard to keep abreast with the ever-changing technology from Invisalign to lasers to CEREC to give our patients the best care and caring that is possible.
Geri married her husband in 2003 and they have 3 sons with whom she spends her off-time. They particularly enjoy spending time outdoors, camping and floating during the summer.
clinic@thepremierdentalgroup.com
---
Cindy Massie – Bookkeeper/Administrative Assistant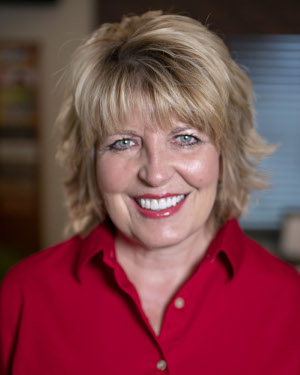 Cindy is married to Dr. Massie for 24 years and the proud mother of their two daughters, Siegrid and Aiyana as well as their two exchange student daughters, Juliana from Columbia, S.A. and Madara who is from Latvia. Cindy is a graduate of the University of Missouri at Kansas City with a Bachelor's Degree in Elementary Education. After graduation, she spent three years teaching on the Navajo Indian Reservation in Arizona. She then returned to Missouri and secured a kindergarten teaching position with the School of the Osage for several years until she became a full time stay at home mom. After both daughters entered school, she started her own business as a franchise owner for Kindermusik International.
Cindy's business background also includes managing a franchise location of a national restaurant company in the Kansas City, Missouri area while studying to complete her education degree.
She has held numerous offices of leadership as well as served as an active volunteer in schools and civic organizations in the Lake of the Ozarks community. In her free time, she enjoys spending time with her family.
---
Jamie – Patient Advocate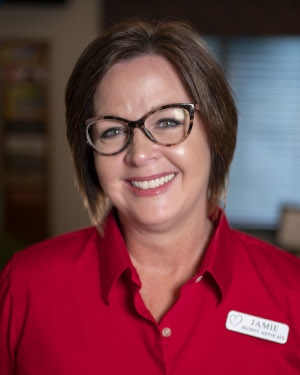 Jamie began her dental career right out of high school as the receptionist for a Pediatric Dentist. That was when her passion for helping people began. She has been helping people in the Dental and Chiropractic field for the majority of her career.
She joined the Premier Dental & Oral Health Group team early in 2018 as the Patient Advocate and Marketing Director.
Jamie grew up in central Illinois just outside of St. Louis. She met her husband of 30+ years in Florida and they moved to the Lake of the Ozarks area from Minnesota over 5 years ago.
She has one daughter and twin sons along with two grandchildren. She loves being with family and friends, boating, kayaking and visiting State Parks in her spare time.
---
Kelsey Moore – Registered Dental Hygienist
Kelsey has been a team member since November of 2017 when she moved to the lake area from Kansas City to get married to her husband. She graduated from Missouri Southern State University in May of 2015 with a Bachelor's Degree in Health Science and an Associate's Degree in Dental Hygiene.
While at Missouri Southern State, she was a member of Zeta Tau Alpha Sorority and was chosen to receive the prestigious award as Missouri Southern State University's Outstanding Graduate of 2015.
After graduation, she worked in the Kansas City area before coming back to marry her high school sweetheart in November 2017. They recently added to their family with a son and are looking forward to having another child.
Kelsey and her husband now live in Lebanon, MO. She is passionate about helping every patient reach their oral health goals for the best health possible.
---
Tiffany Miller – Business Administrator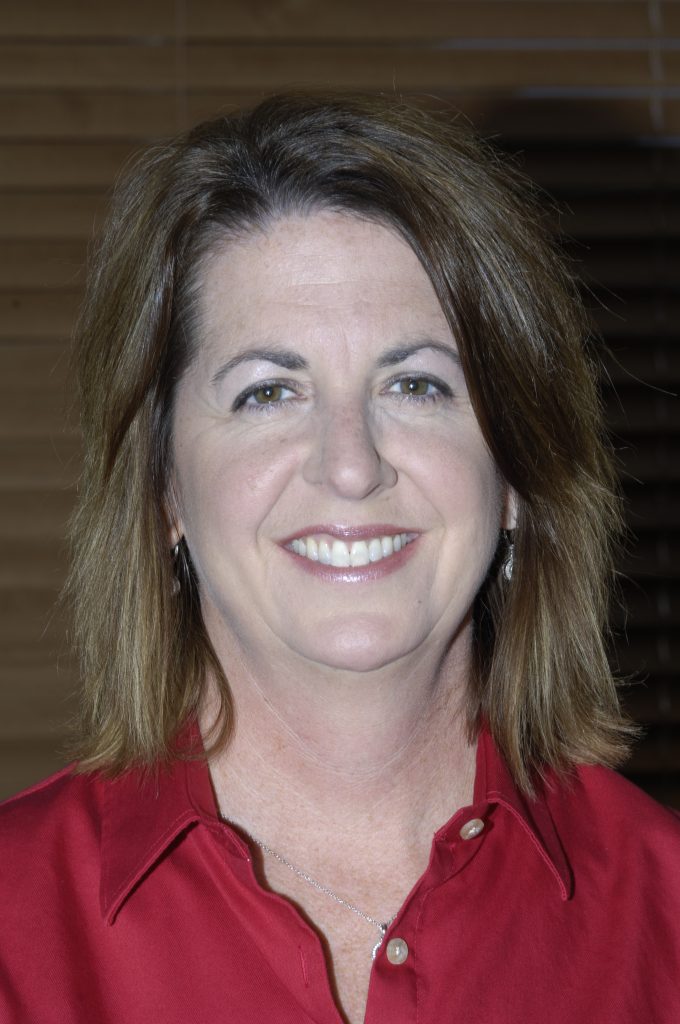 Meet Tiffany Miller. After several years of spending every weekend possible at the Lake of the Ozarks while living in Columbia, MO, Tiffany and her husband moved to the Lake area full time in 2011. They love the lake, boating, Ha Ha Tonaka State Park, and many other fun things the lake area has to offer!
After commuting to work in Columbia, Missouri for 3 years, Tiffany was happy to find a new work family at Premier Dental & Oral Health Group starting in December 2017. In her role as Business Administrator, she coordinates with Dr. Massie and his clinical team to ensure their patients are able to achieve their dental goals. Her role in that process includes scheduling, maximizing insurance benefits, and identifying other financial resources for patients when necessary. Prior to joining the Premier Dental Team, Tiffany worked as an office administrator in the medical field for OB-GYN, primary care and urgent care clinics for 12 years. Since joining Premier Dental and Oral Health Group, she has enjoyed learning a different facet of healthcare, as well as learning more about how oral health is connected to one's overall health.
She is a graduate of Central Methodist University in Fayette, Missouri with a Bachelor of Science in Business Administration. She has also worked in Human Resources, banking, and retail management in other career endeavors.
---
Kylee Quoos – Registered Dental Hygienist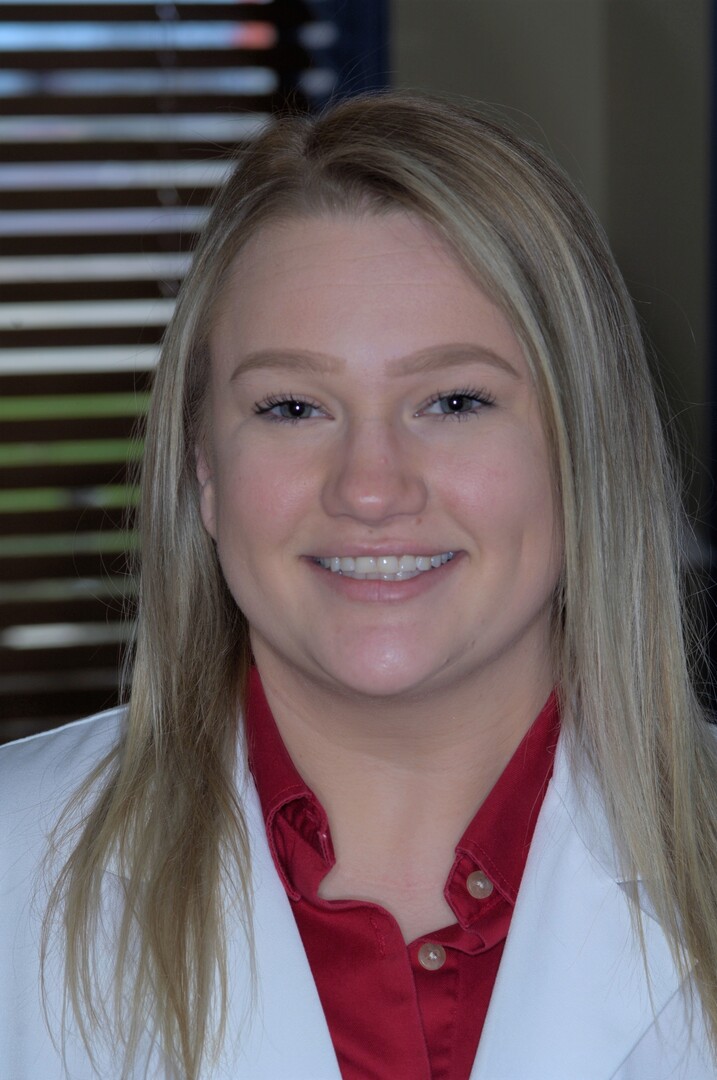 Kylee Quoos is a Registered Dental Hygienist who recently relocated to the Lake of the Ozarks area from Pennsylvania. She graduated from Luzerne County Community College in 2019 with
an Associate Degree in Applied Science- dental hygiene. Kylee is a licensed Registered Dental Hygienist in MO and PA which allows her to perform local anesthesia and she is CPR certified.
After graduating from college, she worked in private practices specializing in General Dentistry and Oral and Maxilo-facial Surgery.
Kylee and her fiance' Derek recently moved to Lebanon, MO with their dog (King) and two birds (Lulu and Lil) and looking forward to expanding their family. In their spare time they both enjoy hiking, kayaking, and exploring new areas. Kylee enjoys providing quality care for her patients and building long-lasting relationships with them. She can always create a smile with her sense of humor.
---