About Dr. Massie
Dr. Ronald E. Massie, DDS, MAGD, is a native of Missouri who has resided in the Lake of the Ozarks area since completing his post Dental School Residency. He is married to Cindy and together they have 2 daughters, Siegrid and Aiyana.
Dr. Massie has been involved in theatre and fine arts since the age of 6 when he began performing his singing and piano abilities. This led to many other theatrical interests including several productions with supporting to lead roles. He was also the Choral Director for a lake area church for 7 years.
Dr. Massie has been practicing dentistry in the lake area for over 25 years and is on the surgical staff of Lake Regional Hospital. His practice is unique to the area because his special skills and training offer such a wide range of treatments, both of the smile and of the face.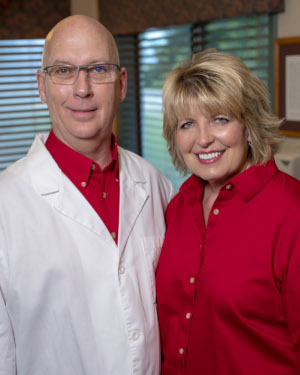 Dr. Massie has also served many different leadership roles within the community including President and membership with Daybreak Rotary Club, the Tri County YMCA of the Ozarks and many others, too numerous to mention. He and his family have served around the world through mission work. His giving heart is evident in everything he does and he feels that life is truly about giving and supporting with the talents that we all have.
For the last several years, he has been accruing over 100 continuing education credits per year. He was awarded his Mastership in the Academy of General Dentistry (MAGD) in June 2014. The MAGD is the highest AGD honor and reflects a general dentist's ongoing commitment to provide quality care through continuing education. Attaining his MAGD distinguishes Dr. Massie professionally as one of about 25 recipients in the entire state of Missouri.