Teeth Whitening in Lake Ozark, MO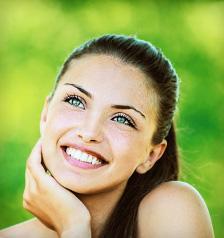 Teeth whitening is a procedure used to lift the color levels of your teeth to make them look whiter and brighter. Are you hoping to improve your smile for a specific event? Do you want your smile to pop in your next family photo? Perhaps you simply want brighter white teeth.
Teeth whitening in Lake Ozark is quick and gentle. In a couple of weeks, you can achieve the level of teeth whitening you desire with our professional-grade formula. Here at Premier Dental & Oral Health Group, we are prepared to help you get a brighter, more luminous smile.
How Does Teeth Whitening Work?
The Opalescence gel seeps into your teeth to remove the discoloration from the inside out by disintegrating the stains at a molecular level.
OPALESCENCE® Tooth Whitening System
Opalescence is a tooth whitening system that is available only through your dental office. We work with Opalescence because it's trusted, gentle, and effective. Opalescence can be used in-office or as a take-home product.
Take-Home Whitening vs. In-Office
The take-home product is a teeth whitening kit called Opalescence PF. It is available in a range of flavors and formulations and provides you with customized trays to better distribute the gel over your teeth. Treatment usually takes about two weeks.
The in-office product is called Opalescence Boost. It uses a 40% hydrogen peroxide bleaching gel that can help you attain the white teeth you've always wanted in about an hour, sometimes less.
Benefits of Teeth Whitening
Long-Lasting Results – Professional teeth whitening results usually last longer than the store-bought treatments available over-the-counter.
Convenience – You have the choice between a take-home teeth whitening kit or in-office treatment, and can choose whichever fits your lifestyle and needs best.
Safe – Dentist-supervised teeth whitening is generally the safest option to create the white teeth you desire.
Pick Your Shade – Opalescence comes in a variety of strengths that allows us to reach your desired shade.
Teeth Whitening Procedure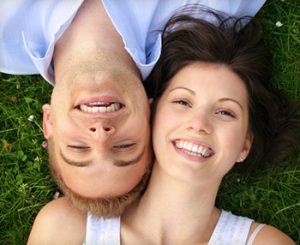 After your consultation, where we will determine which teeth whitening option is best for you, you will either take-home a teeth whitening kit, or have the procedure performed in-office.
Your take-home teeth whitening kit will include the custom-made tray and a gel of appropriate strength. Using the tray, you will apply the gel to your teeth every day. You can do it for 30 mins or overnight, depending on the desired result and your Lake Ozark dentist's recommendation.
For your in-office treatment, we will use a shade guide to determine the current shade of your teeth, and then apply the gel to your teeth. We will let it sit, rinse your mouth when done, and, in about an hour, your treatment should be complete.
Get A Brighter, Whiter, Smile That You Can Be Proud Of
At Premier Dental & Oral Health Group in Lake Ozark, we take pride in giving patients the smiles of their dreams. Are you looking for an extra boost? We want to help. Call for an appointment today! We provide teeth whitening services to patients from Lake Ozark, Camdenton, Osage Beach, and the surrounding areas.
Related Content