THE COMFY MENU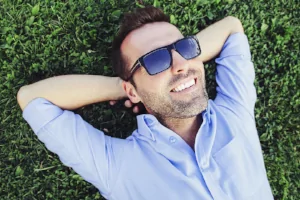 Visiting the dentist doesn't have to be a stressful experience. In fact, we want your visit with us to be as comfortable and stress free as possible!
To make this possbile, we offer a great "comfy menu" of items to help you relax. See below and please let the team member caring for you know if you would enjoy any of these items on your next visit
OUR COMFY MENU
Ipod/Headphones
Take your mind off being at the dentist with your favorite songs!
Water/Juice/Coffee/Tea
We keep the refreshments stocked for your convenience! Try one of our great coffee or tea flavors while you wait or on your way out! Mmmmmm!
Toothbrush/Toothpaste
Need to brush? Just let us know!
Lip Balm
Choose from our many yummy flavors!
Neck Pillow/Blanket/ Dark, Protective Eyewear
Your comfort is our highest priority!
Warm or Cool Refreshment Towel
Peach/Mango scented to help you relax or freshen up before you leave!
Mouthwash at the End of Treatment
Leave with the freshest breath!
Driver Notification
We'll let them know so you won't have to wait!